Description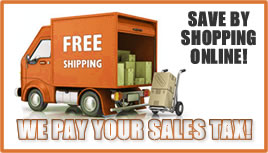 Legend Ultra-Lite w/Package
Description
Legendary performance in an ultra-lightweight package born to drop any big game in its tracks. The Legend Ultra Lite combines a robust 175-pound bow assembly powered by 13-inch HL Limbs, with a lightweight carbon injected polymer barrel, all fitted to Horton's ABX (Adjustable Bullpup Crossbow) Stock for personalized comfort and handling.
Adjust the ABX Stock cheek piece and butt plate for perfect eye-level alignment and length of pull. Just remove the screws and slide into any of the 7 cheek piece or 3 butt plate positions.
Package Includes:
- Horton 4×32 Multi-Line Scope
- Horton 3-Arrow Quiver
- 3 Carbon Arrows
Specifications:
Dimensions:
- Length with Stirrup" 35.50″
- Width Axle-to-Axle: 21.60″ Uncocked and 18.375″ Cocked
- Power Stroke: 12.90″
- Weight (without Accessories): 6.80 lbs
- Draw Weight: 175 lbs
- Color: Mossy Oak Treestand
Shipping Dimensions
Item Weight: 12.35 pounds.
Billable Weight : 18 pounds.
Dimensions: 11.5″ (W) x 6.75″ (H) x 36″ (D)
We compare the actual weight with the dimensional weight and use the higher one. Dimensional weight is figured by taking L x W x H and dividing by 166.
Billable weight calculation: Item Weight (actual or dimensional) + .25 + 5% of the weight and then rounded to the next lb.
Manufacturer Information
Horton
1325 Waterloo Road
Suffield, OH 44260
http://www.hortonarchery.com
800-548-6837