Description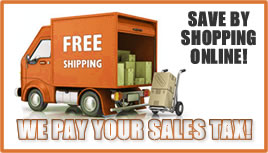 The choice of the Official HARDCORE® Hunting Team and hunters everywhere!  Professional-Grade, affordable and everything a hunter needs.  Fast, compact and powerful bow is so well balanced most hunters can maneuver it around with one hand.  The smooth pulling and proven 3.5 LB KI trigger unleashes up to 360 FPS of HARDCORE performance. CNC-enhanced precision barrel has become known for outstanding downrange accuracy and is what separates the KI-Series from others in the class.  The HardCore® Edition KI360 includes Realtree® XTRA® finish and  Deadening™ Noise & Vibration Silencers.
NEW FOLDING FOOT STIRRUP
Innovative folding design helps eliminate up to 4" of unneeded length on the front of your crossbow, and when folded, acts as a convenient stand.  Silent-Grip™ rubber coating helps dampen sound and vibration.
The KI 360 PRO Package includes an Illuminated Scope, 3 KillerTech™ Bolts, String Suppressors, DEADENING™ Limb Dampeners, Quiver, Rope Cocker and one stick of Rail Lube.  The KI™ Lumix™ Scope features red/green rheostat illumination, multiple brightness settings and a multi-coated lens for exceptional clarity.
TRIGGER TECH™ COMPATIBLE
Upgrade to the most accurate trigger available for crossbows.  TriggerTech Frictionless Release Technology™ rids the trigger of friction, eliminating creep and heavier pull weights. This drastically increases accuracy and overall user feel.