Description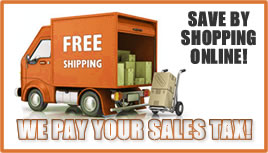 Shadow Ultra-Lite w/Pkg,MO TreeStand Camo
Description
Featuring TenPoint weight-shedding, carbon-injected polymer barrel and our FSB stock, the Shadow Ultra-Lite weighs in at a mere 6.4-pounds, the lightest TenPoint crossbow ever assembled. Powered by our compact XLT bow assembly and measuring just 34.4-inches long, this easy-to-handle heavy-hitter registers 350 FPS with our Pro Lite arrow.
Package Includes:
- TenPoints 3x Pro-View 2 Scope mounted on a machined aluminum 7/8″ Fixed Dovetail Mount
- ACUdraw 50 cocking mechanism
- Instant Detach 3-Arrow Quiver
- Ambidextrous Side-Mount Quiver Bracket
- Three-pack of TenPoint aluminum arrows with 100-grain practice points
- Owners Instructional DVD
- TenPoint vehicle window sticker
Specifications:
- Length with Stirrup: 34.4″
- Width Axle-to-Axle: Uncocked 17.50″ and Cocked: 13.50″
- Power Stroke: 12.60″
- Weight without Accessories: 6.4 lbs
- Draw Weight: 180 lbs
Performance:
- Pro Lite Arrow (370 Grain): 350 FPS
- Pro Elite Arrow (425 Grain): 331 FPS
- Magnum XX75 Arrow (435 Grain): 328 FPS
Shipping Dimensions
Item Weight: 14.05 pounds.
Billable Weight : 20 pounds.
Dimensions: 12″ (W) x 7″ (H) x 35.75″ (D)
We compare the actual weight with the dimensional weight and use the higher one. Dimensional weight is figured by taking L x W x H and dividing by 166.
Billable weight calculation: Item Weight (actual or dimensional) + .25 + 5% of the weight and then rounded to the next lb.
Manufacturer Information
TenPoint Crossbow Technologies
1325 Waterloo Road
Suffield, OH 44260
http://www.tenpointcrossbows.com
800-548-6837