Description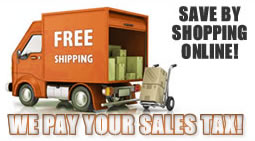 Turbo GT PKG ACUdraw 50
Description:
The adjustable Fusion S stock and ultra-compact, powerful 13.5-inch XLT bow assembly form a deadly combination that redefines performance and maneuverability for the easy-to-handle next generation Turbo GT.
Package Includes:
- TenPoint's 3x Pro-View 2 Scope mounted on a machined aluminum 7/8-inch Fixed Dovetail Mount
- ACUdraw 50 cocking mechanisms
- Instant Detach 3-Arrow Quiver
- Ambidextrous Side-Mount Quiver Bracket
- Three-pack of TenPoint Pro Elite carbon arrows with 100-grain practice points
- Owner's Instructional DVD
- TenPoint vehicle window sticker
Performance:
- Pro Lite Arrow with 370 Grains: 360 FPS
- Pro V22 Arrow with 420 Grains: 343 FPS
- Pro Elite Arrow with 425 Grains: 340 FPS
- Magnum XX75 Arrow with 435 Grains: 337 FPS
Specifications:
- Length with Sstirrup: 35″
- Width Axle-to-Axle: 17 1/2″ Uncocked and 13 1/2″ Cocked
- Weight: 6.50 lbs with Accessories
- Color: Mossy Oak Break-Up Country
Shipping Dimensions
Item Weight: 13.35 pounds.
Billable Weight : 18 pounds.
Dimensions: 11.5″ (W) x 6.5″ (H) x 36″ (D)
We compare the actual weight with the dimensional weight and use the higher one. Dimensional weight is figured by taking L x W x H and dividing by 166.
Billable weight calculation: Item Weight (actual or dimensional) + .25 + 5% of the weight and then rounded to the next lb.