Description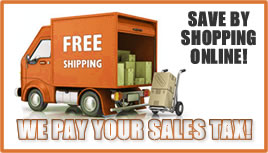 Invader G3,w/Package, w/ACU-52, MO Treestand Camo
Description
The Invader G3 is a total makeover of its wildly successful predecessor, the Invader HP. With features and innovations that make it the premiere performer at its price level, it is the safest, lightest, narrowest, and fastest Wicked Ridge Invader model to date.
Package Includes:
- TenPoint 3x Multi-Line Scope
- ACU-52 Integrated, Self-Retracting Rope-Cocking System
- Wicked Ridge Instant-Detach 3-Arrow Quiver
- 3 Wicked Ridge Carbon Arrows with 100-grain practice points
Specifications:
- Length(w/stirrup): 37.75″
- Width - Axle-to-Axle(uncocked/cocked): 22.6″ / 19″
- Power Stroke: 13.5″
- Weight in lbs.(w/o accessories): 6.6
- Draw Weight in lbs.: 180
- Speed: 330 FPS / 96 FP KE
Shipping Dimensions
Item Weight: 13.55 pounds.
Billable Weight : 20 pounds.
Dimensions: 12.25″ (W) x 7″ (H) x 35.75″ (D)
We compare the actual weight with the dimensional weight and use the higher one. Dimensional weight is figured by taking L x W x H and dividing by 166.
Billable weight calculation: Item Weight (actual or dimensional) + .25 + 5% of the weight and then rounded to the next lb.
Manufacturer Information
Wicked Ridge
1325 Waterloo Road
Suffield, OH 44260
http://www.tenpointcrossbows.com
800-548-6837