Description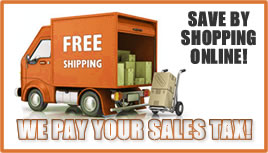 Lady Ranger,w/Premium Pkg,Muddy Girl Camo
Description
Deadly accurate in pink. Decorated for the female hunter, the Lady Ranger is a compact hunting crossbow in Muddy Girl camo and outfitted with hot pink string and cables.
Package Includes:
- TenPoint 3x Multi-Line Scope
- ACU-52 Integrated, Self-Retracting Rope-Cocking System
- Wicked Ridge Instant-Detach 3-Arrow Quiver
- 3 Wicked Ridge Ranger Carbon Arrows with 100-grain practice points
Specifications:
- Length(w/stirrup): 33.9″
- Width - Axle-to-Axle(uncocked/cocked): 22.6″ / 19.9″
- Power Stroke: 10.8″
- Weight in lbs.(w/o accessories): 5.9
- Draw Weight in lbs.: 150
- Speed: 300 FPS / 70 FP KE
Shipping Dimensions
Item Weight: 12.35 pounds.
Billable Weight : 18 pounds.
Dimensions: 11.5″ (W) x 6.5″ (H) x 35.75″ (D)
We compare the actual weight with the dimensional weight and use the higher one. Dimensional weight is figured by taking L x W x H and dividing by 166.
Billable weight calculation: Item Weight (actual or dimensional) + .25 + 5% of the weight and then rounded to the next lb.
Manufacturer Information
Wicked Ridge
1325 Waterloo Road
Suffield, OH 44260
http://www.tenpointcrossbows.com
800-548-6837